LUMEN Electronic project kit 100 in one.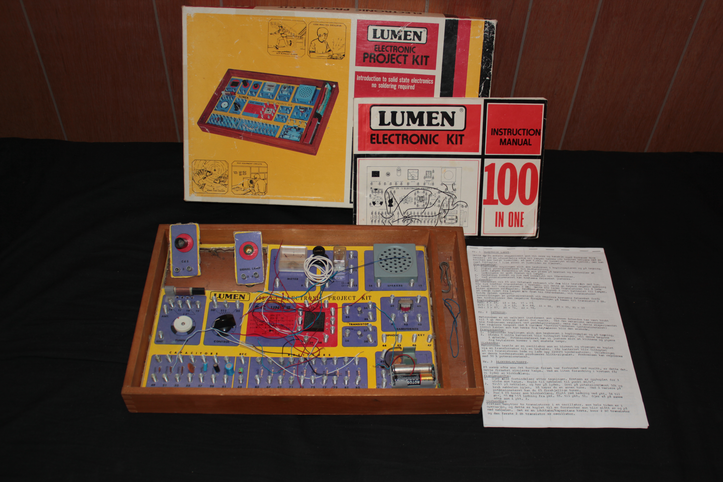 Taken by Odd Stråbø, 2015-02-12 18:53:07 using Canon EOS 550D
My dads old electronics experiment kit from when he was little. Complete with manual, and Norwegian translation of the instructions. The springs are a bit worn, and the battery holders have seen their best days, but otherwise the kit should be working just fine. I have seen the solar cell and cw key relatively recently, but I wasn't able to locate them for this picture right now. Probably located together with some other electronics stuff.